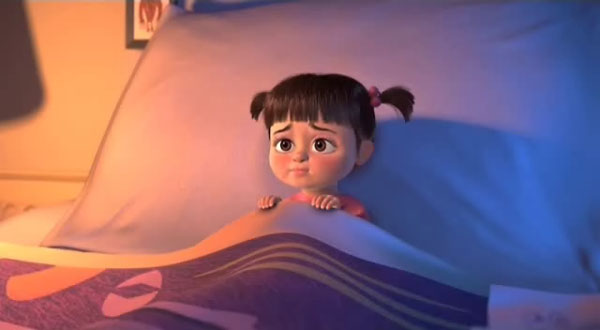 The year was 2004. I had only started working in a new place. Thank God it was not far from the hospital Kakak was warded into. It was the first of Ramadhan. Kakak had just registered into the hospital with my mom. I had just signed into office.

The time was nine o'clock, I got the call. I left my office and headed straight to the hospital. I was outside the labour room with my mom. Mama was getting ready to proceed inside. She was all dressed up in her whole surgical gear to be an observer. I stayed outside nervous as a wreck. It was just the three of us. Mak Tok, Adik and Kakak's two kids were at home praying that everything will go well.
It was 10.30 in the morning. It was a C-Section. Mama came out of the operating theatre saying that my little Tiger Lily was born. I was not the father, I was just the uncle. Mama and me thanked God that everything went well. Syukur Alhamdulilah. Kakak had gone through so much prior to giving birth. It was the most that an ibu mengandung can go through. Knowing that once the baby was born, things will no longer be the same.

Mama told me to get ready, I would be doing the iqamat/azan. I saw the baby. I held Tiger Lily. Ten little fingers, ten little toes. I cried. As I whispered the holy words, there were still fresh blood by her ear lobes. I just cried and went on citing the azan with a shaken voice. What the baby had to go through…and what her future will hold for her were questions pondering in my mind. Regardless, she holds this special place in my heart. Being there with Kakak all the way requires strength and support but we were all there. Tiger Lily was born on the first of Ramadhan . Definitely a strong baby that overcomes so many emotional turmoils prior to her first peek of the world. Every year we celebrate two of her birthdays, well at least I do. One on the first of Ramadhan and the other in October. This was heavily protested by her Abang and Kakak who refers to her as just the tiger without the lily these days.

Later that evening, all the family gathered. I became the man of the house going out getting food for berbuka puasa. I can imagine all families excited to berbuka at their houses on the first day. We gathered at the hospital room. Knowing each members favourite food, I went to KFC, Pizza Hut and Ayamas to buy their food. I was not willing to take the risk of unknown unfamiliar Pasar Ramadhan food. I wanted this to be a special day regardless we were all trapped in the hospital.
After berbuka I remembered Mama went to the toilet and vomited and almost fainted. We were very worried because this was not Mama, she hardly gets sick. She explained during the pregnancy, she had to be strong for Kakak and during the operation, she was there standing next to the doctor looking at how Tiger Lily was scooped (yes scooped!!) out of Kakak's tummy. An old mother can only go through so much.

That special first day of Ramadhan marks an important period in our family. Not only did we have a new addition to the family, it also marks the strength of our family unity that regardless whatever happens, we will always be there for one another.
Happy first 5th birthday Tiger Lily.
Other stories
Conversations
No stories.